This document provides information about the purchasing process on our website. However, please do not hesitate to contact us, should you still have any questions.
You have two options for finding products. You can use our catalog or you can use the search function.
Finding Products with the Catalog
Clicking on "Products" in the top menu will take you to our product catalog.

From here, simply use the product categories to find the product you were looking for.
Finding Products with the Search Function
Alternatively, you can find products by using the search function.
Once you have entered some text the system will search for results and display them immediately: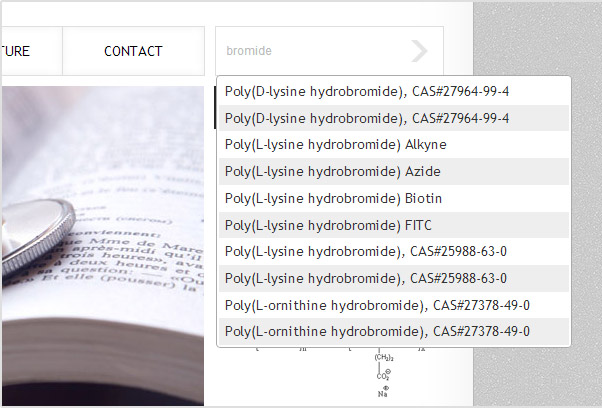 Click on one of the results to get to the page of the respective product.
Custom Synthesis
If you require a product that is not in our catalog, please feel free to contact us by email or at 1-877-alpoly-7 and explain your request. We can do contract or collaborative custom-synthesis.